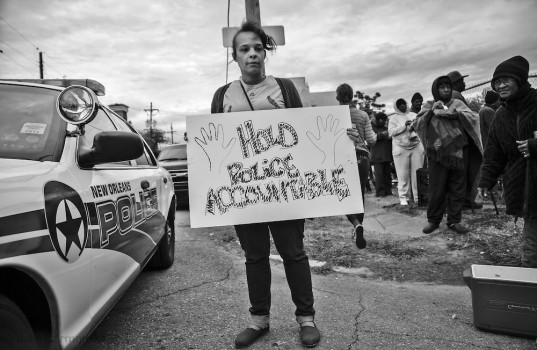 We have to report, we have to share, we have to stand up for the down trodden, or someday it will be us.
These last few weeks have been especially extreme for all of us Americans. The increasingly video releases of police brutality and killings around gun violence is becoming a bigger conversation considering that these types of incidents have been swept under the rug for the last 50 years since the civil rights movement. While I'm a white middle class male student in Santa Barbara CA, I feel very upset and afraid for people of color in my country and see this backlash from them as a long overdue response to the systematic racism in our country and I see how we are on route of being placed in a police state due to violent desperation and fear from both sides.
The video that I forced myself to watch because I knew that I would never be the same was the video of Philando Castile and his murder inside his girlfriends car. His murder was unwarranted as he announced both that he was carrying a firearm with a license and that he was reaching for his wallet to the officer. The officer shot him a series of 4 times with not only a woman next to him, but also a child. These 4 shots ended Philando's life and showed the world yet another example of extreme police violence and prejudice. How can the police who are sworn to protect the community, violate it so irrationally and continue to serve without retribution for the community? When the police no longer serve the community they are sworn and paid to protect, but rather control it with fear and brutality, they are like an occupying force of another country who's people do not want them there. Our only weapon is their exposure with our mobile devices because if there is violence we are asking for retaliation to a devastating level.
Article Written and Edited by Kyran Million