I am thankful that my life is different because of my time in Santa Barbara. Before coming to America from Pakistan, I did not have a free life. In Santa Barbara, I am fortunate to live a free life. But there are 5 million Ahmadis still living in Pakistan who are at risk of being arrested for speaking up, and I have to do something. I have to follow the vision of Antioch University which was laid down 160 years ago by the words of Horace Mann's graduation speech, "Be ashamed to die until you have won some victory for humanity."
I will fight with the pen, as it has proven me to be stronger than the sword.
Many people in the world don't have the freedom of expression. Many people are not allowed to express their personal beliefs, like Ahmadis in Pakistan. Ahmadis belong to the Ahmadiyya Muslim Community in Pakistan that has been persecuted since 1974. It says clearly in the Constitution of Pakistan Part 2, section 298 B and C that Ahmadis cannot express their belief— violation of freedom of religion.
"Person of Qadiani (derogatory term) group etc. calling himself a Muslim or preaching or propagating his faith, any person of the Qadiani group or the Lahori group (who call themselves "Ahmadis" or by any other name) who directly or indirectly poses himself as Muslim or calls or refers to his faith as Islam or preaches or propagates his faith, or invites others to accept his faith, by words either spoken or written or by visible representations, or in any manner whatsoever outrages the religious feelings of Muslims, shall be punished with imprisonment of either description for a term which may extend three years and shall also be liable to fine."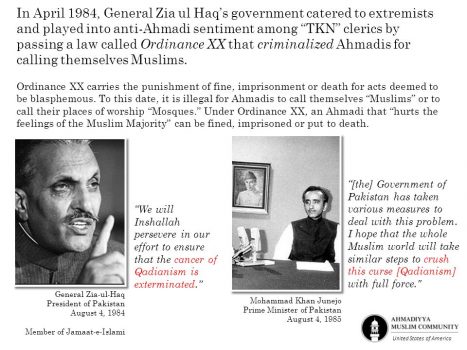 Hate banners are everywhere, saying:"Qadianis are apostates and infidels." All kind of contact with Qadianis, be it in happiness or sadness, business, relationship, and friendship of any time is strictly unlawful. If any person considers any Qadiani to be oppressed is an infidel himself."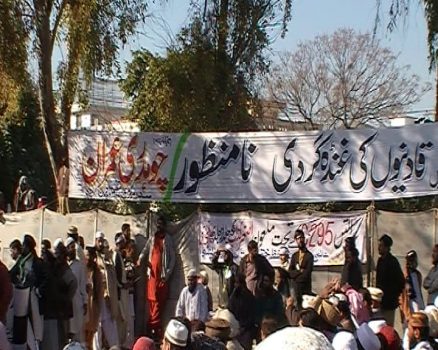 "Hang Ahmadis"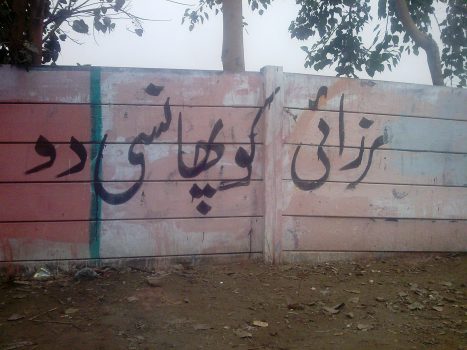 Many Ahmadis were killed and many had to immigrate to the west. The west gave them freedom of speech which allowed them to promote and practice their view of Islam. They started to promote Islam with reason and rationality. They promote the true teaching of Islam which is to fully reject all forms of terrorism, separate politics and religion, freedom of speech, loyalty to your country of residence, and education and empowerment of women.
Their slogan:  "Love for all, hatred for none."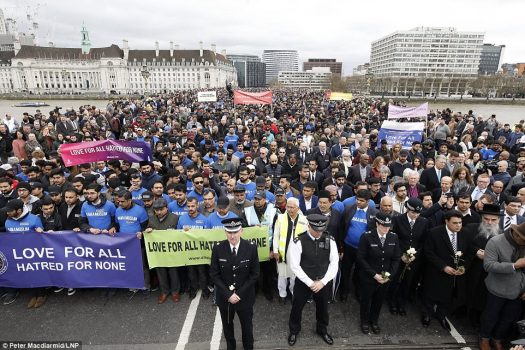 In 1961, British Lawyer Peter Benenson read a newspaper story about two students from Portugal who were jailed for raising their glasses in a toast to freedom (amnesty international). His belief in social justice made Benenson write an appeal and publish it with the title "The Forgotten Prisoners." The response was huge! The letter was reprinted all over the world, motivating thousands of people to write letters to government leaders. That's how Amnesty International started.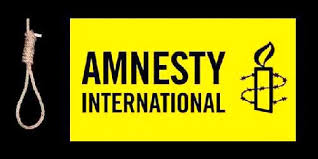 Amnesty International has been fighting for Ahmadis rights since 1980's by having meetings with and writing to politicians. Their greatest achievement was in 1991 when they succeeded in removing the death penalty from seven countries. They haven't managed to remove the death penalty from Pakistan's amendment about terrorism, but managed to remove from the Ahmadi clause. Today, 91 countries have removed the death penalty.
Amnesty International and its writers have won many battles through writing and they are the proof that the pen is more powerful than the sword. The pen is more powerful than the sword because it can create lifelong changes. It can reach millions of people and it can change history, people, culture, and the society.
I kindly ask readers to sign the petition Rabwah Raid Appeal Letter.
Note: On June 15th, 2018 Farokh was asked to speak at his graduation from Antioch. Here is his moving message:
"The Great Vision" by Farokh Khan
Before I started my BA at Antioch University, I was in an environment where I felt I was nobody. I was told that education is not for me. The society I was raised in and educational institutions I went to in the past, taught me to not question the system.
When I first arrived at Antioch University, Santa Barbara my intention was to get a business degree and start working right away. But soon after, I began to pick classes that focused more on psychology, intercultural awareness, diversity, and social justice.   
This provided me with a platform to grow where I learned first of all about myself, my behavior, and my experiences. I learned how we all are shaped by the society we were raised in and how important it is to touch base with yourself in order to preserve a healthy society.
Today, I am the best version of myself because of those amazing professors who have helped me throughout my studies. Thank you B.A. chair Dr. Dawn Murray, Dr. Harold Kennedy, Dr. Cheri Gurse, Dr. Kathleen Barry, Gina Bell, Jacqueline Oliveira, Stuart Light, and all of the other wonderful instructors at Antioch.
I belong to the Ahmadiyya Muslim Community that is persecuted in the Muslim world. To express my views in Pakistan and many other Muslim countries is punishable by death. That is why I am so grateful for this moment speaking on in front of you all.
Antioch was truly the first place where I felt connected to my inner soul. I felt my feelings are valid and my views are respected.

This institution's greatest value is to serve humanity. Here, you will not be judged by your race, gender, or class.
Antioch is a prophecy. Antioch is and has always been revolutionary in innovation and thought. Antioch was the first college in America to have a female faculty equal to a male.
During the World War II, Antioch provided freedom and education to constrained Japanese individuals.
Thirty years ago, Antioch University was in the vanguard of awareness of the need for consent for every sexual contact between students. At that time, the mainstream media ridiculed the university for this approach – yet maybe today the #MeToo movement would be smaller if more people had followed Antioch's revolutionary thought of equality between sexual partners.
So be aware that some people you meet might not embrace the same progressive thought you have developed here at Antioch – they might even reject you.
Serving humanity is not only a vision, it is practical. Treat everyone the way you want to be treated. Be conscious about your surroundings and react to injustice. Why you may think? Because the future generation depends on you. You are not just a graduate, you are an Antioch graduate. You are the ones who will teach the next generation how to live.
Horace Mann the first President of Antioch College, was told by his close friend Frank Palmer "to carry on his dream of universal education, because men and women yet unborn depend on it." One-hundred and seventy years later, here we are; completing a vision that seemed impossible at that time.
To be able to follow through in this battle, you have a responsibility to your own wellbeing. I am ending this speech with a great vision from Dr. Martin Luther King Jr: "The utmost blueprint of your lives should be a deep belief in your own dignity and your own worth. You must not allow anyone to make you feel that you are nobody. Always feel that you count. Always feel that you have worth, and always feel that your life has ultimate significance."