The world is grieving after the horrible attacks on humanity in Paris on Friday the 13th. In the midst of sadness, anger, confusion and shock there is always love, hope and togetherness on the other side. Being shocked to the core creates an awareness of what truly matters and what needs to be protected: Humanity.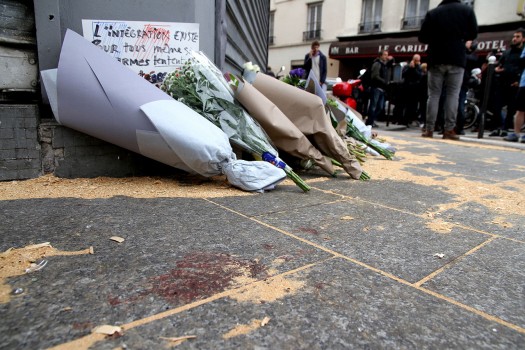 We saw it when Norway was attacked in 2011, claiming a total of 77 lives, many of them youths at a political camp. The attacks were met with an enormous outburst of togetherness and love among the Norwegian people – reminding us that we are all connected and we are all human beings that shall not respond with more hatred, but with strengths through love and compassion. The feeling I had walking along with 200,000 other Norwegians grieving and standing together after those attacks in 2011 at the flower march, was just that: love and strength.
No one said it better than one girl interviewed after the attacks in Norway:
"If one man can show so much hate, think how much love we could show, standing together".
This is my hope for the world after the attacks in Paris. We do not need more otherness, we need togetherness.
There is a poem that was shared with me lately, that spoke to this. I hope it gives you as much hope for humanity as it has given me, in these times of grief:
Do not be daunted by the enormity of the worlds grief
Do justly now. Love mercy, now. Walk humbly, now.
You are not obligated to complete the work,
but neither are you free to abandon it.
(From The Talmud).