About a year ago I decided to become a vegan, meaning I would stop consuming any animal products. The idea came to me after I watched the documentary "What the Health" by Kip Andersen which explains how consuming animal products can negatively affect your health, and how you can prevent chronic diseases by turning to a plant-based diet. Before seeing this, I had no idea how badly meat and dairy products could affect our bodies. To be honest I was left in shock. Apart from that, I had already seen Kip Andersen's previous documentary "Cowspiracy" that shows how the meat industry is one of the biggest causes of global warming.  The moment I finished watching the documentary was the moment I made my decision.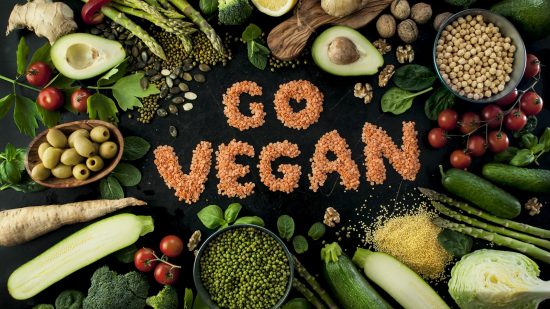 Going vegan was not that hard for me, I am usually very determined when it comes to things like this, and besides that, I had already been a vegetarian for about two years. The process is different for everyone, and it is all about finding a way that works for you. A lot of people start by cutting meat out of their diet, then cheese, and then all other dairy products. Others just stop with everything from day one. My way was to eat all of my favorite meals that contained dairy, and then I set a date a couple of months ahead when I would quit. Those months contained tons of pizza, mac'n'cheese, and milkshakes which resulted in a couple of extra pounds, but that did not bother me too much. I wanted to say goodbye to all these foods I would not be able to eat again. Take if from someone who's been there, do not start with buying all the vegan substitutes for dairy products. Vegan cheese is amazing, but if you try it right after eating regular cheese, you will notice the difference.
My vegan journey started here in Santa Barbara, and in the beginning I struggled a lot with finding vegan food. I was used to ordering Dominos on the weekends or going downtown to get my mac'n'cheese from Velvet Jones. There are not many vegan restaurants at all, so going out to dinner with friends suddenly became much harder. I wish that there had been more resources for vegans, but I think that as more and more people are turning to a plant-based diet, we are going to see a lot more of this in the future.
The first obstacle I ran into was grocery shopping. Regular items on my shopping list before turning vegan was things like milk (I could seriously drink half a gallon of milk in a day), cheese, and eggs. All these things I knew I had to erase from my list or find substitutes. What many people don't know is that pasta can contain egg, so watch out so you don't get a pasta that is produced in a facility where they also produce products with egg. One thing I found was that these vegan substitutes for dairy products are very expensive, so for a long time, I did not even try many of them. What I did not expect was that I would learn to appreciate othe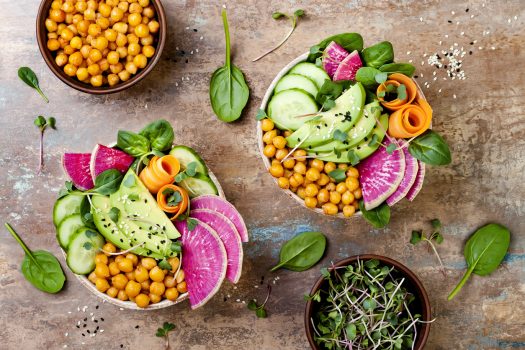 r flavors so much more. All my meals would contain some type of carb, like for example rice, either tofu or beans as the protein, and a lot of vegetables, and everything just started tasting so good for some reason. I did not need these vegan cheeses or vegan ice cream. Although, sometimes I would start craving something sweet, and google helped me find out that Oreos are vegan, so since then, that has been my number one go to.
I am not a big fan of cooking at all, so many times I would order takeout. Like I previously mentioned, I was a big Dominos fan, and my regular order was their hand tossed pizza with only tomato sauce and cheese with extra cheddar cheese. This was really hard to quit, and I felt a little lost on the weekends when I wanted to order food because I was too lazy to cook. I actually called Dominos to see what they had that could be made vegan and found out that I could order their thin crust and just order the pizza without cheese. It actually turned out really well! I also started expanding my horizon a little and looked at SB menus to see what they had to offer. After a while I started getting good at customizing my orders so I could order from most places. There are some great places, like Hana Kitchen, that already has vegan meals offered. Burritos, pizzas, and Asian food could easily be made vegan if you just skip things like cheese, sour cream, and fish sauce. If you're unsure if something is vegan or not, just call the restaurant! Most of the times they are really helpful and can help you customize your order.
From what I know, there are only a few restaurants in Santa Barbara that call themselves a "vegan restaurant", and one of them is Mesa Verde. Coming here after going vegan was like going to heaven. Making vegan food is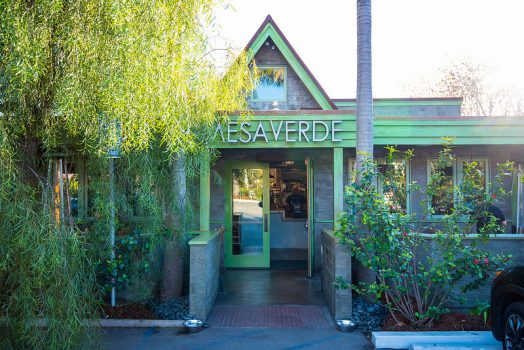 not that hard, and most of it tastes good, but Mesa Verde's food was truly amazing! They also offer some items on their menu that contains cheese, so if you're bringing your non-vegan friend, there might be something for them too. I was very pleased after finding this restaurant, although, it gets a little boring going to the same place every time, and if your friends are going somewhere to eat it is good to know what you can order. My advice is to always ask your server what vegan food they have to offer. I know that many places, like California Pizza Kitchen, has a vegan menu that you can ask for. It contains items that are already vegan or meals that can easily be customized. To be honest, I think that you can find vegan meals at pretty much any restaurant, and the servers are usually very understanding if you have a complicated order. One thing I love to eat is Sandbars nachos; I just order it without sour cream and cheese. The nachos are huge, and if you go during happy hour you get it for only $4. Other places I love to go to are Natural Cafe and Chipotle. For great vegan food, make sure to check these out. Lastly, we can't forget the Honey B on the Antioch rooftop! Most of their food is vegan, and it is truly amazing.