Are large non-profits "selling out"? The question of how and where to best give still remains unanswered, and continues to complicate as the big get bigger.
A non-profit, we have all heard of one but what is it? Starting as early as the mid-eighteenth century usually with a religious foundation, a non-profit finds its roots in volunteer-based work and private donations used for the greater good. In the 21st century non-profits have greatly evolved,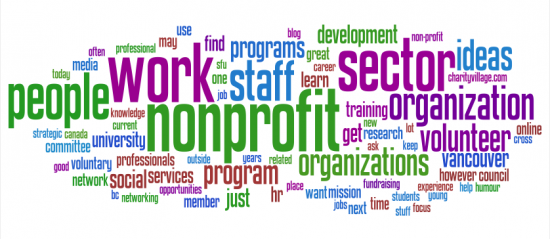 intertwining with the business, economy and social world, attending to a wide range of our nation's needs. With immense passion, a majority of today's non-profit organizations are established but are not limited to religious, educational, public safety, health, social justice, scientific and prevention of animal cruelty categories.
The 2000's marked a boom in the non-profit sector; social entrepreneurs putting together these trends have fueled the growth in numbers and size of today's heavyweight non-profits. According to the National Center for Charitable Statistics there are approximately 1,571,056 tax-exempt nonprofit organizations in the United States and the number keeps on rising. The big are getting bigger and the debate continues, how and where to best donate your time and money.
To put into perspective just how big these top non-profits have gotten, research shows that the larger organizations had an annual revenue just shy of $700 million and the top five came in at a whopping $1 billion in annual revenue. With no sign of slowing down, many are starting to wander if the increase in size and revenue will translate to social engagement and impact. How exactly do non-profits handle our donations? What percentage is going to the actual cause?
According to the International Business Times and The Center for Investigative Reporting, an efficient nonprofit directs nearly %75 of the money it raises towards the cause at hand and uses the remaining %25 percent on administration and fundraising. However many of the big name non-profits are ranking in at the lowest end of the spectrum, giving only %60 and keeping the remaining %40 for profit.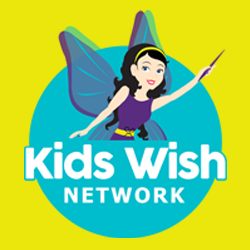 Titled one of the worst charitable organizations in the United States, is the Kids Wish Network. Out of the $127.8 billion raised, only approximately $3.2 million went towards the cause of helping kids suffering from serious illnesses. Instead the organization pocketed the remaining amount distributing it to its founder and corporate solicitors.
Not to say that this represents the outcome of all non-profits seeking to scale in size, many are in fact making a worlds difference. However re-directing one's attention, smaller non-profits are making headway with a more hands on impact approach to solving their social justice goals. Heavily reliant on the dedication and skills of volunteers, smaller non-profits are taking creative approaches towards their big mission maximizing their resources and shoestring budget.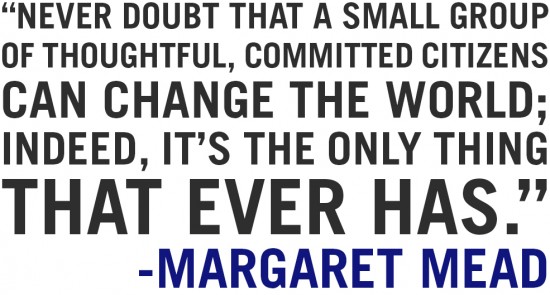 Always seeking support, giving back doesn't have to be strictly in the form of money. Many small non-profits operate on the basis of donated time and experience to make their missions possible. Whether that is done through volunteering, interning, spreading the word, or physically participating in fundraisers or workshops, there are countless ways to join the movement for social change.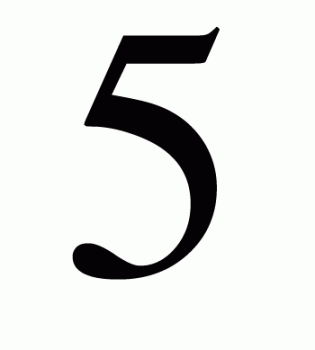 Examples of unique non-profits making a difference:
1: Do you believe in second chances?
Participate in the Freedom To Choose Foundation Prison Workshops. The Freedom to Choose Foundation offers workshops and classes that are highly accessible to the men and women of all cultures, education levels and faiths. The Workshop series "Pathways to Freedom" is designed to teach communication, emotional competency and self-responsibility skills to both men and women in prison, on parole or probation, so that their return to society is successful. To donate or become a volunteer, click here.
2. Are you a photographer?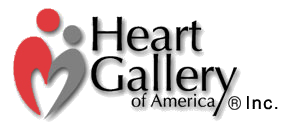 The Heart Gallery is a collaborative project consisting of over 80 Heart Galleries across the United States designed to increase the number of adoptive families for children in need of homes. Photographers across the country have stepped up to capture the children's individuality, smile and their spirit. The portraits are then framed by volunteers and displayed throughout the various community venues. Adoption galas and expos are organized to raise awareness, educate on adoption and for families to come view the children's portraits, contributing to hundreds of success stories.
To get involved or find a Heart Gallery near you, click here.

3. Do you believe that sanitation is a basic human right?
Get involved with Lava Mae, a San Francisco based organization seeking to serve those who lack access to showers and sanitation, a basic human right. By re-purposing retired transportation buses, Lava Mae transforms existing vehicles into showers on wheels. Acknowledging that this mission won't solve homelessness, the goal is to offer flexibility, accessibility and opportunity. In fact the goal is rather simple, those in need will leave feeling better knowing that they are worth the care and compassion of humanity.
There are many ways to get involved, to be part of the solution, click here.
4.Teach Yoga: The Give Back Yoga Foundation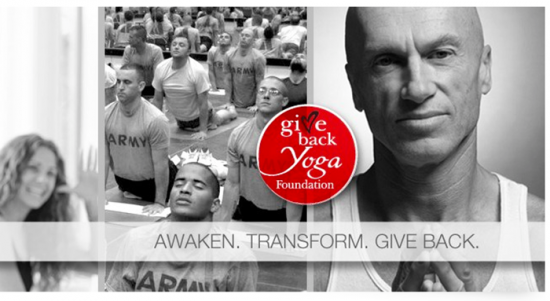 The Give Back Yoga Foundation is a national non-profit that aims to make yoga available to everyone who can benefit from it but might not have the means to take classes. The non-profit has several different yoga programs ranging for one dedicated to inmates helping them learn nonviolent resolution; to a class for first responders helping them cope with a high stress work environment; to a class for at-risk youth; a class to help veterans cope with PTSD and last but definitely not least a class dedicated to helping those who struggle with body image. These Yoga programs are not only designed to teach yoga but they also give participants the opportunity to become certified yoga teachers to further the accessibility of these programs.
To volunteer, click here.
5.Grab a beer and embrace the power of the pint.
Visit the first non-profit pub have a pint and change the world! Portland Oregon the brewing capital of the world started the first non-profit brewery called the Oregon Public House. Integrating two unique visions, the Oregon Public House strives to create a family-friendly pub where surrounding community's can enjoy good food and of course good beer; but they also strive to make the community a better place. Customers are given the chance to donate to their charity of choice, as the brewery is partnered with as many as 10 non-profits at a time and rotating to accommodate social justice, community and environmental needs.
So if you are ever in Portland check out the many ways you can volunteer or donate to the cause of your choice!