For those of you who missed out on the festivities at Soho of Santa Barbara Thursday night, let me be the first to bring you up to speed. We The Beat put on a show bringing Lemaitre to Soho in down town Santa Barbara; A huge name to have here in our small town. Lemaitre is a Norwegian indie electronic band formed by Ketil Jansen and Ulrik Denizou Lund  back in 2010.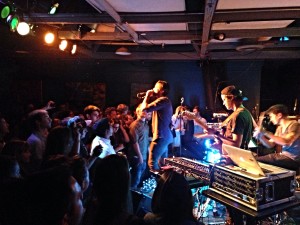 The vibe was great, this show in particular was a huge reunion for many Santa Barbara locals returning for summer vacation, some of which are newly graduates. Not only students attended, many Locals were able to make it in last minute once the crowd dissipated.  The show was a great success. Tickets sold out completely.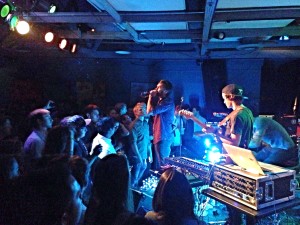 The band  was in Paris last week, and the day before they were in LA. For those of us who attended, it was a great show, and by the sound of the crowd I believe everyone was very excited to have Lemaitre in SB. 
Keep an eye out for more shows brought to you by We The Beat  here in Santa Barbara this summer. We the Beat is constantly booking creative and entertaining talent in the Santa Barbara area. Moreover all of us here at the Odyssey admire their work, so stay tuned for the most current We The Beat updates and shows here in the near future.
– Nicholas Salsbury