Elaine Gale's new 'offering' premiers at Center Stage Theatre in May.
Award-winning director and Santa Barbara local, Rod Lathim, has teamed-up with Antioch University's Elaine Gale to present an original autobiographical one-woman-comedy: ONE GOOD EGG.  Written and performed by Gale, the play is a poignant, warm, and entertaining commentary on life, love, and the insatiable hunger to create both. It comes to Santa Barbara's Center Stage Theatre, May 5, 6, and 7; and kicks-off with an Opening Night Charity Benefit for two local non-profit organizations.
Gale is an award-winning journalist, beloved teacher, comedian, playwright, and stage personality, who currently serves as the Interim Chair of the Bachelor Arts Program at AUSB. She found the inspiration for creating ONE GOOD EGG in her own, real-life journey toward having a family. But, the idea of creating a one-woman-show hatched while doing stand-up comedy in Sacramento.
"I really wanted to tell a longer story, more of the highs and lows, with its narrative arc. I wanted to risk more than I have before as an artist, to be more vulnerable…and to not only make people laugh," she admits, "but, also, to make them think, cry, and feel more alive."
Rod Lathim said he was attracted to the show because of its "honesty, humor, and its ability to inspire audiences." Lathim is a veteran director and two-time SB Independant Local Hero for championing original theatre and creative endeavors in the community, as well as advocating for social change. The project fit well within the body of Lathim's work, as it "has focused on creating theatre that leaves an audience thinking, reevaluating, and embracing new ideas."  
As a founding board member of Center Stage Theatre more than 20 years ago, Lathim has remained an integral part of the community venue it ever since. He says he is "thrilled to see the flexible space used to its full potential," with an engaging script and Gale's kinesthetic relationship with her audience. He calls Gale's performance and ONE GOOD EGG  "bold, funny, and powerful." This will come as no surprise to fans of Gale and her expressive, emotionally-intricate presence on the stage.
Gale confesses that building up the stamina for back-to-back 75 minute performances and memorization of more than 50 pages worth of script material was " a whole lot of hard work" and meant spending countless hours. "I have given the show everything…and I have truly loved the whole process." Gale laughs, with twinkling, tired eyes.
"And the egg thing," she adds, chuckling and pointing to the promo flyer nested on her desk, "It started as the obvious clever metaphor, but it has become this huge meaningful thing in my life. Like piece of the sun or the perfect representative package of what it means to be alive…what it is like be alive! This little egg has become a profound and gorgeous thing for me and for the show."
Ingeniously staged on a multi-tiered set of oval platforms, with a series of oval shaped lighting designs created by set designer Patricia L. Frank, "ONE GOOD EGG looks like it is being presented from a floating egg," beams Gale. During the show, Gale divulged that she even dons her prevailing metaphor atop her head, wearing what she calls "the most incredible and fabulous paper Mache' egg hat", a creation of costume designer Ben-Oni Cortes.
What has surprised Gale the most, she explained, is that this show has been embraced by so many of the "brightest and most talented local people who are…from every demographic. Really, it's ironic to me that this is called a one-woman show, because it's anything but that!"
"My amazing director, is the most tireless advocate for theater I have ever met… and is a true inspiration." Gale submits, " And, Lydia Violet, who wrote the music: unbelieveable!! The Set Designer, The Costumer, the other truly amazing people (Monica Lenches, Elaine Kitagawa, Kelly Poland, Katie Williams) who have jumped in to promote and organize, and find the funding…and make it all happen – they have been unreal!"
Most resonant for Gale has been the process turning her personal pain into something for other people. "My experience, my suffering, it all developed into…this beautiful offering: Something good, something worthy, something that grows, something that generates, something that sustains and builds."
"When you create art," Gale also said, "you start out just mining your own experiences and trying to figure out for yourself what it all means. But sometimes you create something that  mirrors being human well enough that it becomes kind of universal."
ONE GOOD EGG  may be just one woman's hilarious and heart-breaking story. But, Lathim agrees "It is ultimately a universal story of how we make sense of our lives, move through challenges, sustain loss, and still maintain hope, love, gratitude, and a sense of humor".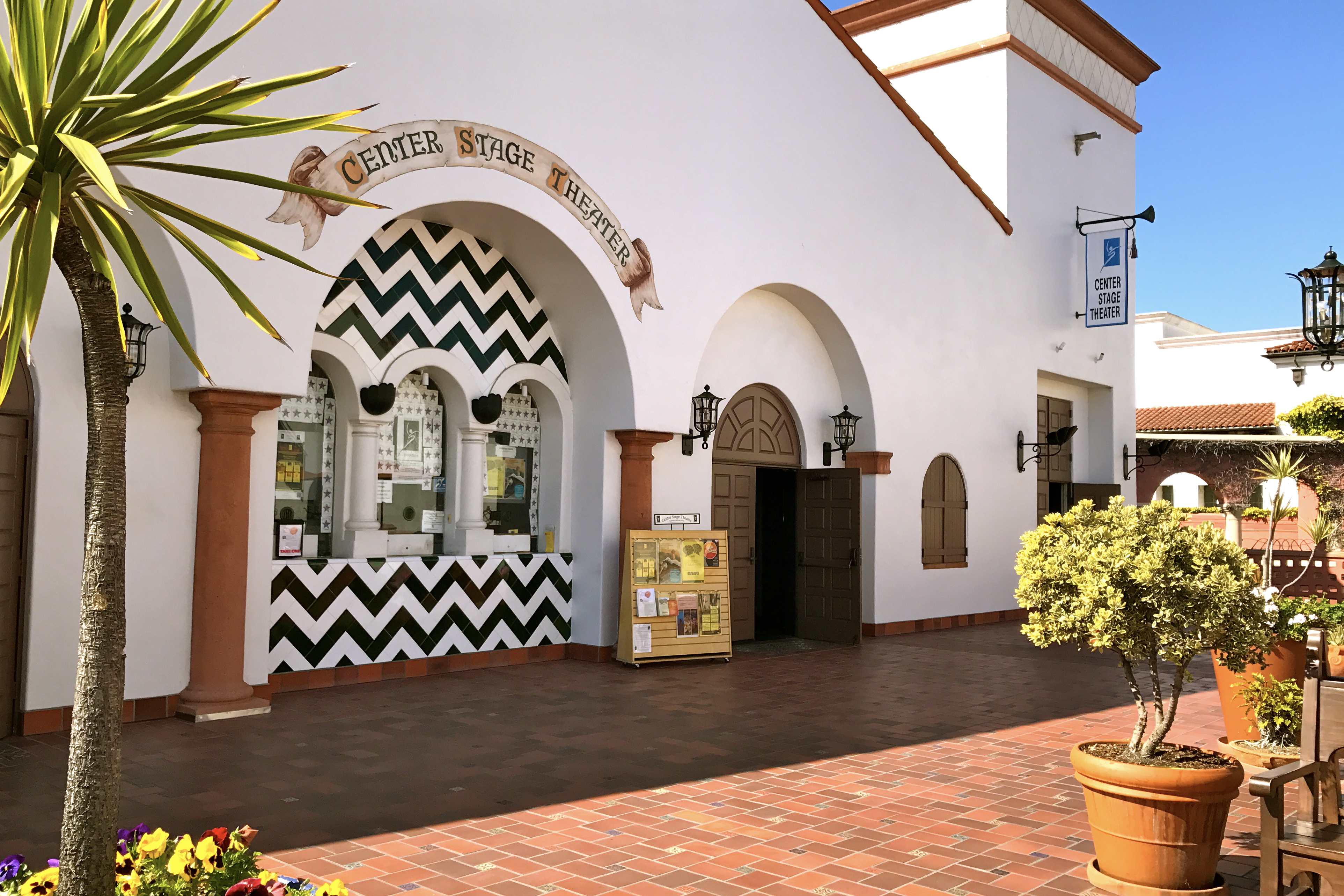 The May 5th Opening Night Performance of ONE GOOD EGG is a benefit event for Hospice of Santa Barbara and Direct Relief Women. This performance begins at 7:30 PM and will be followed by a VIP reception hosted by Nectar Eatery and Lounge and Brander Vineyard. Remaining Tickets are $100 dollars per person. Availability is limited and tickets must be purchased directly from the non-profit organizations. See: http://www.onegoodeggshow.com/tickets/ for more Benefit ticketing information.
Regular performances of ONE GOOD EGG are: May 6th, 7:30PM and May 7th, 2:00PM and 7:30pm. Tickets for these performances are $25.00 (General Admission Only) and are available at www.onegoodeggshow.com, www.centerstagetheater.org or at the Center Stage Box Office: 651 Paseo Nuevo, Santa Barbara (805) 963-0408. Discount Student Tickets are available. The 75-minute show is performed without an intermission.           This show is appropriate for audiences 18 and older.
Find ONE GOOD EGG on Facebook @ https://www.facebook.com/OneGoodEggShow