We all have a few bad habits that slowly are destroying our beautiful planet, and the fact is that little is being done about it. Some claim it's ignorance, and others laziness. The overuse of plastic, overproduction of food, and continuous water waste are all environmental issues that can be controlled and weakened if we all become a little more eco-conscious. Studies show that three-quarters of Americans are in fact very concerned about the environment, but only one out of five Americans say they would make an effort to live in ways that help protect the environment on a daily basis. So we at Odyssey decided to make it easy for you and below we laid out six daily habits that are slowly damaging our environment and what you can do to join the fight in protecting our planet.
1. Grabbing a plastic water bottle
Americans used about 50 billion plastic water bottles last year, but only 23 percent were recycled. This means that 38 billion water bottles are wasted – each year. Bottled water can, in fact, cost up to 500 times the cost of tap water so do both your wallet and the environment a favor and buy a refillable water bottle instead.

2. Buying food with a lot of packaging
Try to purchase items in glass or other reusable containers. There is no need to place your fresh fruit or vegetables in a plastic bag in the stores, make sure to bring a reusable bag or put the fresh fruit directly into the cart. Drinking coffee from a disposable cup? Eco-conscious coffee consumers would choose to bring their reusable mug to the café instead, and many cafés are encouraging customers to do so by offering a discount.
3. Not recycling
Did you know that in 2014, about 258 million tons of Municipal Solid Waste were generated in the United States, but only 34.6 percent was recycled and composted. In the end, recycling comes down to one person taking action, and nine in ten adults recycle, yet only half of adults recycle every day. Because you cannot see immediate results from recycling, people are having a hard time to see the connection between their daily habits and those habits' consequences.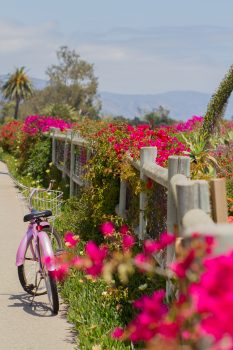 Leave the car at home and use your bicycle!
4. Idling
It is argued whether or not restarting the engine would produce more carbon dioxide than idling but many environmentalists advocate for the 15-second rule. It is better to turn off the engine if you are going to stop for more than 15 seconds. Research also shows that idling cars and trucks produce 130,000 tons of carbon dioxide each year. In order to make up for this pollution, we would need to plant an area the size of Manhattan with trees every single year.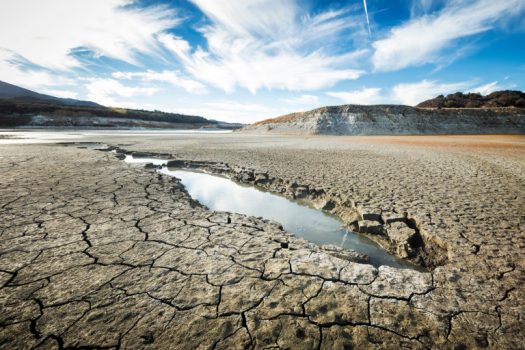 5. Water waste
The years between 2012-2015 were the driest in California in roughly 1200 years which also forced most of the people living in California to become more water-wise. By starting at home, the small savings add up and can make a massive difference for California. Here is what you can do to help conserve water!
6. Does not eat locally produced food
Eating locally also means eating seasonally.
It sure would be great to have fresh mangoes and berries all year round, but by eating seasonally also reduces the "food miles". Local farmers who sell their food locally do not have to think much about either packaging nor shipping, which in turn is great for the environment.
Which of the six habits do you feel like you could break in order to become more eco-friendly? Your friendly Santa Barbara neighbors took this information to heart as well. Odyssey staff members sat down with a few local restaurants and they told us what they are doing to be apart of this ongoing movement, as well as their opinion on some eco-friendly ways a business can also contribute.
What is being done in Santa Barbara?
Manuel Davila, a bartender at the Good Lion in Santa Barbara explained that the bar became the first craft cocktail bar on the Central Coast to be a certified Green Business by the California Green Business Program. Manuel was happy to announce that The Good Lion is only using biodegradable products and he explained that being an environmentally-friendly business show the community and the people who are visiting The Good Lion that they care about both sustainability and the environment. Manuel said that the bar is using ingredients for the cocktails and drinks from local farmers. By buying products locally, The Good Lion is making sure to make seasonal drinks to support local farmers and to get fresh, seasonal ingredients, no matter the seasons. There is not only The Good Lion that lies in the front when it comes to being environmentally conscious. The City of Santa Barbara just became the latest city to prohibit restaurants, bars, and other food service businesses from handing out plastic straws to their customers. Another popular bar in the heart of the Funk Zone in Santa Barbara is Test Pilot. To become a certified Green Business by the California Green Business Program, The Test Pilot had to give up on straws, which thanks to the new ban will happen.  
Giacomo Fratus, a sous chef at The Lark, stated that he thinks that the plastic ban in Santa Barbara is great. The Lark is already eco-conscious, and only use biodegradable food containers instead of plastic. The Lark is also very good with recycling, and the oil is reused for other purposes after it's been used for cooking. The schools around Santa Barbara are also taking action to become more eco-friendly and at Antioch University, Santa Barbara, there are recycling bins in all rooms and timers are set for the ac and lighting to be more energy efficient.
One single individual can make a difference so begin your green life today!