Fashion Buzz with Rocio
Serendipity, luck, fate, divine intervention, chance,whatever you may call it, are some of the words that came to mind during my interview with Rocio Gonzalez. The biggest thing that I took away from our conversation was that it is important to not force the creative process. Sometimes you can get so caught up in what you are creating that it inhibits you from your full potential.  This may sound counter-intuitive, but I promise it works. Not only have I seen this ring true in my own life, but after speaking to Rocio, I saw how it was true for her life as well. I sat down with Rocio at a coffee shop in Summerland, which both of us consider a home away from home. I was fortunate enough to steal some time out of her busy schedule to chat over a delicious cup of coffee. Rocio lives most of the year in Argentina with her family, but flies out to Santa Barbara for a few months when her husband is playing Polo. Rocio wears many hats: she is a wife, a mother, a designer, and a businesswoman.
Even though her handbag line is a major success, her delve into the fashion world wasn't exactly easy. Rocio explained to me that she originally wanted to go into women's apparel, but after many attempts she just couldn't seem to find a way for her line to be successful, so she "gave up." Her dreams of becoming a fashion designer almost seemed to fade away when she got married, however, fate had a different idea for her. It wasn't until she had her first child that her luck started to turn around. She was in desperate need of a diaper bag that she felt drawn to; after all she would need to carry this bag around with her for a while. "Everything I found was either pink or blue and just ordinary, so I decided to make my own out of leather. So that's what I did; I designed the bag and then found someone to hand sew it and then I painted designs on it." After making this bag for herself, she became the envy of all of her friends. Women started to come up to her and ask her if she would make them a custom bag and the rest is history.
Each of Rocio's purses are a one of kind treasure. "I try to keep my style different by keeping each one individual and handmade. Once the material for the bag runs out, so does that bag." Knowing that each bag is a one of a kind due to limited resources makes it even more special. She has a small team of people making her bags. "The people who work for me are like family. The one woman who started sewing for me taught her sister and her dad, its a whole family affair." She stressed to me the importance of fair trade and taking care of her employees. She also tries her best to keep track of where she gets her materials from. She said that she gets most of her materials from Argentina, but when she is in Santa Barbara she also picks up a few things from the West Coast. Both places inspire her designs as well. "I love the West Coast and I would say that it influences my collection, but I also mix a lot from Argentina's style with natural dyes and deer horns." Her creative eye and style makes her bags truly extraordinary.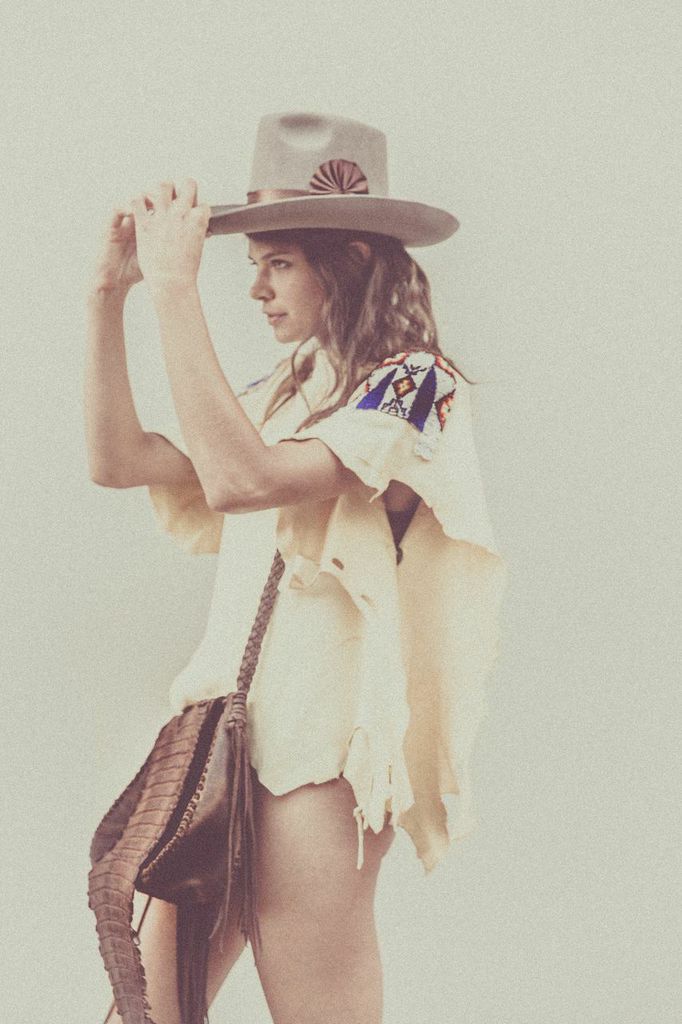 Today her bags are sold through 10 different retailers, one is in Italy and the rest are in the United States. Every time she comes back to the States for Polo season with her family she tries to make new connections for her handbag line. Currently she does all of the designing, and selling of her bags. She hopes to soon expand her business to let someone else take over the marketing aspect so that she can concentrate on the creative element of design. She is also expanding her line to include leather vests and accessories, which she believes can help elevate any outfit from something simple to something remarkable. Rocio is a "local" and international designer that considers the importance of being both environmentally conscientious and socially just in her business practice.