With the warm spring weather upon us, everyone is gearing up to hit the road with their friends, but are you prepared with essential items for your next music and arts event?
If you're like me, you already know that warm spring-time weather in California means one thing—it's festival season. Every year, Californians (young and old) travel vast distances across the state drawn to a variety of art and music festivals that beckons to their blissful hearts. Many of these major festivals offer an array of sights, smells, and sounds that inspire the mind and challenge us to better understand the status quo of our reality and how we can change the world. Events like Electric Daisy Carnival, Coachella, and Burning Man bring together different cultures and beliefs to unite in something we can all appreciate—Art.
While the journey is incredible, it can also be potentially hazardous if you have never traveled to an event of this magnitude. But ultimately, along this journey of light and love —a symphony of sound and art, it is important to be prepared for the different obstacles that you may encounter. Having spent the last 10 years of my life traveling to events as a festival-goer, and having worked as an EMT for the last decade, there are essential items that you should consider bringing along for your next quest to the desert with friends.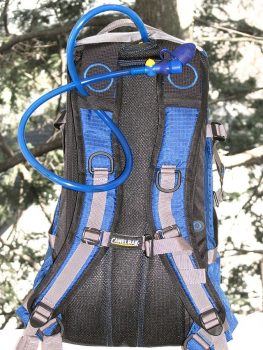 Water/Hydration Packs: Let's get one thing straight here, water is king. Do yourself a huge favor and invest in a quality Camelback or other hydration pack. Most music festivals want you to stay hydrated while you dance the day and night away. It's very important for anyone who attends an event (especially in the desert heat) to stay hydrated to avoid fainting and/or heat exhaustion/stroke. If you don't stay hydrated, you're not going to be very happy when your in the middle of a crowd and dying for a drink (and coincidently, you might miss your favorite artists or song)!
Portable Power/Phone Chargers: Yes, it may seem unnecessary and bulky, but one of the easiest ways to have a bad time at an event is when you lose your friends and can't get ahold of them because their phone died (…or there's no service). Bringing along a portable power bank can save you the hassle of renting a charging locker and allow your phone (or device) that extra battery life to last through the evening. Additionally, new power banks are solar and can use good old mother nature's sun to keep your backup power fully charged.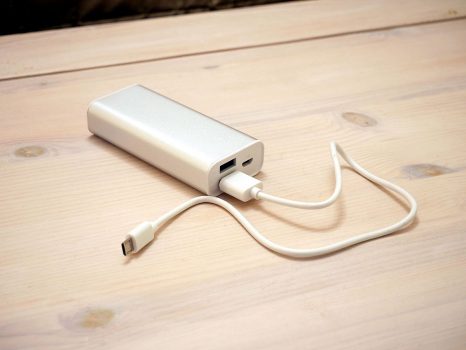 Bandanas/Face Scarves: Contrary to common belief, those bandanas that come in an array of colors shapes, patterns, and styles are good for more than just looking good. Bandanas can be an essential item for the veteran festival goer. They work as a sunshield/neck cooler when it is warm in the daytime, and can keep your face warm in the evening hours when the cold night sky starts to creep in. While it may not be a medical N95 respirator mask, bandanas are a great dust mask and help to minimize the risk of exposure to hay fever and dust/pollen allergies. Lastly, bandanas can be used in emergency situations as a sling, gauze, or as a tourniquet. Never underestimate the power of this simple fashion accessory.
Sunglasses/Earplugs: While it may not seem like an essential, sunglasses and ear-plugs (such as Hearos) are very highly recommended. Oftentimes we forget that our senses of hearing and seeing are operated by parts of the body that aren't easily replaced (eyes and inner ear). Purchasing a pair of polarized sunglasses and ear protection can help you enjoy your experience without a headache (literally). Pro tip: Don't bring your expensive pair of shades, a cheap polarized pair works best just in case you lose them head-banging. New earplugs will reduce the intensity of the music without losing the quality, so pick up a pair and save your eardrums.
Backup Outfit: Oftentimes weather can be unpredictable, or maybe there's an unusual wardrobe malfunction. One great way to ensure that you have a backup is by leaving additional socks, shoes, and other clothing  in your vehicle. Sometimes wind or spontaneous weather shifts can occur and completely change your experience at the event. Having a fail-safe of backup hoodies and pants is a great way to prepare for inclement weather. The worst feeling is being too hot, or too cold at an event, and suffering through it because you weren't prepared.
Having these essential items at an event can be a key difference in having an adequate time versus the experience of a lifetime. Be prepared, be smart, be safe, and have fun—"For tomorrow belongs to the people who prepare for it today"—African Proverb.