Brunost (translated into brown-cheese) has been a part of the Norwegian culture for almost 150 years.
This sweet, rich cheese with a slight taste of caramel has taken a special place in Norwegian hearts through generations.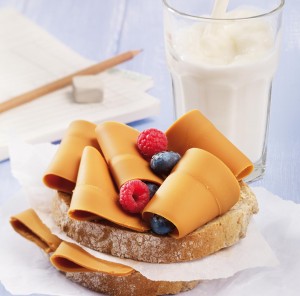 It all started with some rowdy goats at the little farm of Solbråsetra, in the valley of Gudbrandsdalen in Norway. The owner of the farm believed that these goats made too much trouble and noise, and eventually got rid of them.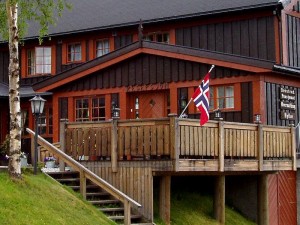 This farmer had a daughter named Anne Hov, who in the absence of goat milk, made cheese by mixing cream, instead of goat's milk in the whey mixture. People in the valley thought of her as a unwise for wasting expensive and precious cream to make cheese instead of using it to make butter. But it was only until they got to taste the result of her actions that they realized something; the cheese tasted delicious!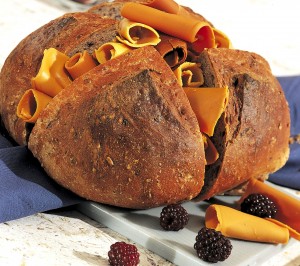 Some years later, Anne Hov got married and developed the recipe further. Unlike her father, Hovs' husband was a goat-loving farmer who wanted the rowdy goats back to the farm. Anne perfected her recipe by adding a little goat's milk in addition to cream making this new brunost recipe a hit. The word of Annes' new delightful cheese quickly spread to neighboring farms, and in a few years was talked about in every corner of the country.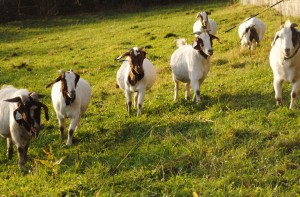 The first industrial brunost factory was built in the village Tretten, in 1908. Today, 150 years later, brunost brings out the most Norwegian of the Norwegian in us. So thank you to Anne Hov and thank God for the rowdy goats.