Twelve years old and sitting on a plane with a one-way ticket to a new life in a foreign place. It sounds exciting right? Wrong, the culture shock was overwhelming. Things that were once familiar suddenly weren't. There was a new language to learn, a new town to explore, a new school to fit into, and new hobbies and friends to be found. The feeling of vacation soon passed and the notion of permanency set in. How would you cope with all of that? Photography was my solution.
Photographs have power. Everyone views the world in a unique way, seeing beauty in things that others might not. Photography allows us to see those different perspectives. While Photography remains a job for some or just art for others, it is a tool for personal healing and positive change for many.
What is Therapeutic Photography?
While therapy through other art mediums such as painting, sculpturing, dancing and poetry are not really new concepts; the healing aspects of photography are emerging.
Therapeutic Photography has been defined as:
"The name for photo-based activities that are self-initiated and conducted by oneself (or as part of an organized group or project), but were no formal therapy is taking place and no therapist or counselor needs to be involved."-Judy Weiser
What makes photography a tool for healing?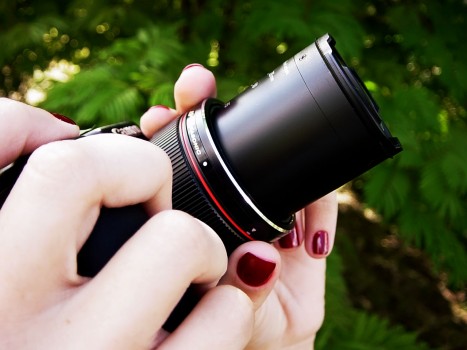 The second a photographer presses the shutter-release button; a moment becomes frozen in time in the form of a photograph. Filled with layers the photo becomes more than just its subject matter. Through elements and composition, different shades of color or black and white, a photo carries a variation of emotions and different meanings. It almost becomes like a window into the artists mind. It might sound silly but how many times have you found yourself asking, "I wonder what the artist was thinking?" Photography is a way of nurturing your own creativity and expressing oneself. From the ideas and seconds leading up to actually taking a picture to the way in which you edit and present the photo, the art of photography as a therapeutic activity can increase self-awareness, build relationships, lessen social exclusion, bring forth a sense of rehabilitation and most importantly activate growth and positive change.
The "Selfie"
 "A picture taken of yourself that will be uploaded to Facebook… A strange phenomenon in which the photographer is also the subject…because you have extremely low self-esteem…it is the beginning of the end of an intelligent civilization…" – Urban Dictionary
How can a "selfie" be self-healing, and is it really that strange and narcissistic to take a picture of yourself? Throughout history artists have searched for self-understanding by depicting themselves in self-portraits. Van Gough was especially known for painting his own portrait, and Frida Kahlo once said:
"I paint myself because I am often alone and I am the subject, I know best." –Frida Kahlo
These days, the self-portrait might not be portrayed on a canvas but whether they are destined for social media or the works of a photographer, they can exemplify a form of self-centered healing. Examples of why people choose to take self-portraits include but aren't limited to, dealing with depression, illness or grief, for transformation, and for self-confidence building. The self-portrait is a powerful practice in therapeutic photography.
Photography for Activism
While therapeutic photography emphasizes self-directed activities to provide personal insight and to increase ones well being, it can also be used as a method for social activism. The goal for social action photography    is to bring attention to social justice issues through a lens. The photographer in that case generally wants the audience to feel their pain or anger towards the subject and encourages you to do something about it. Photography has the power to give a voice to stories and to benefit individuals as well as entire communities.
My Journey Continues…
My journey as a photographer began at a challenging time in my life. A time where my emotions took control. Language remained a barrier but I discovered that emotions were universal and could be expressed through a photograph. I started with self-portraits simply documenting what was going on and how I was feeling. Eventually I became comfortable enough to make it more of a social activity. My friends and I would scope out locations and put together a so-called "story" that we wanted to come through in the pictures, something that would really make a statement. While I have never been too concerned with having the best equipment, I think the way in which a photo is inspired, edited and presented requires the most creativity. Over the years I truly believe that photography has broadened my knowledge, increased my well-being and has presented me with some amazing opportunities. Now I want to encourage everyone to find that special something that allows them to do and feel the same.